Signature Bistro in Churchtown Village in Southport is launching its brand new menu this Saturday (11th March 2023), along with new opening hours. 
The stylish cafe, bar and restaurant, on the site of the former Boxtree cafe on the corner of Cambridge Road and Manor Road, is unveiling a wood fired sourdough pizza menu; a tasty breakfast menu; bao buns; rice bowls; small plates; loaded fries; and more. 
Signature is owned by successful local restaurateur Ryan Ali, who previously ran thriving venues in the Lake District and Norfolk.
He moved to Southport two years ago and last year he opened Signature, offering customers something very new and exciting.
He said: "Our amazing new menus include wood fired pizza, small plates, bao buns and rice bowls!
"We will be open from 9am Wednesday to Sunday serving food ALL DAY until late!
"Our breakfast and brunch menu will be served 9am until 12pm so you can still get your Signature fix and our new pizza and small plates menu will be available from 12pm until late. 
"We have had really good feedback from people since we revealed our new menus online. 
"We have Sandgrounder Radio presenting here live from 10am-2pm this Saturday and the amazing Claire Simmo entertaining from 6pm.
"Exciting times to blow away the cold weather! 
"Hopefully sunnier days are coming soon. We have already started getting our outside area ready for when the days get slightly warmer. It will be a lovely place for people to be. 
"Things have been going really well since we opened, we are really happy with how well it is all going."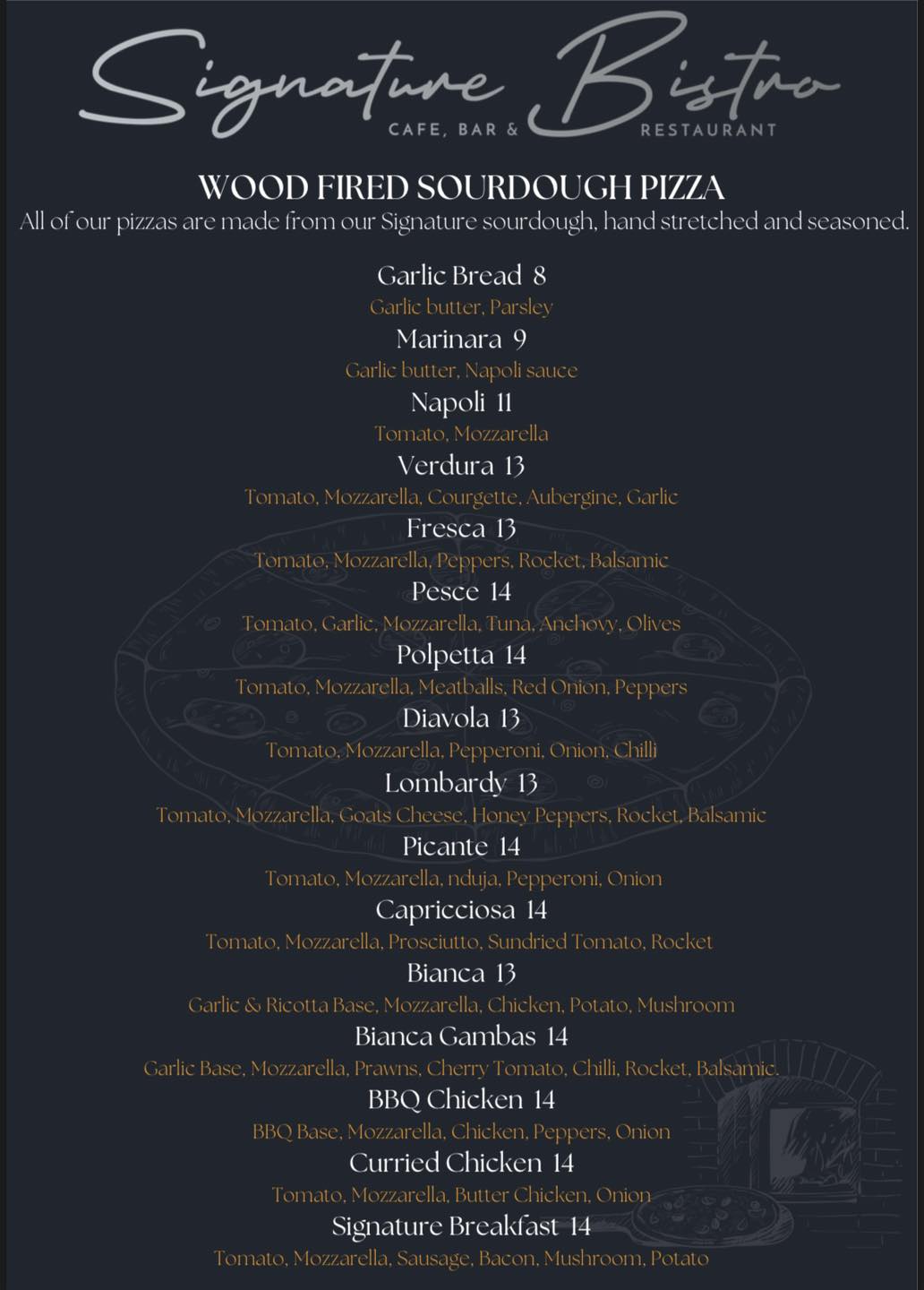 The new menus include a choice of 16 wood fired pizzas. 
They are all made from the Signature sourdough, hand-stretched and seasoned. 
Pizzas include: marinara; napoli; verdura; pesce; diavola; capricciosa; bianca gambas and more. 
Bao bun flavours include: pulled pork, crispy chicken or halloumi. Rice bowl flavours include: soy beer, butter chicken or spiced mango and avo. 
Small plates include creamy fungi, halloumi sticks, zesty gambas, and butter chicken and rice. 
An exciting breakfast and brunch menu includes: eggs Benny; breakfast hash; full breakfast; avo, poached egg and toast; and bravas, chorizo and egg. 
Do you have a story for Stand Up For Southport? Please message Andrew Brown via Facebook here or email me at: mediaandrewbrown@gmail.com