Get ready for September in Southport to burst into life with some exciting nights out! 
There is something for everyone in the Northern Quarter this autumn with an evening with Paul Gascoigne, Mardi Gras at The Grand, Big Comedy, Country Disco Bingo, and Oktoberfest. 
To book for any of these events at The Grand or The Bold Hotel on Lord Street in Southport, book via the links below or email: events@thegrand.co.uk or call: 01704 334533.
1 – Country Disco Bingo – Friday 8th September, 7pm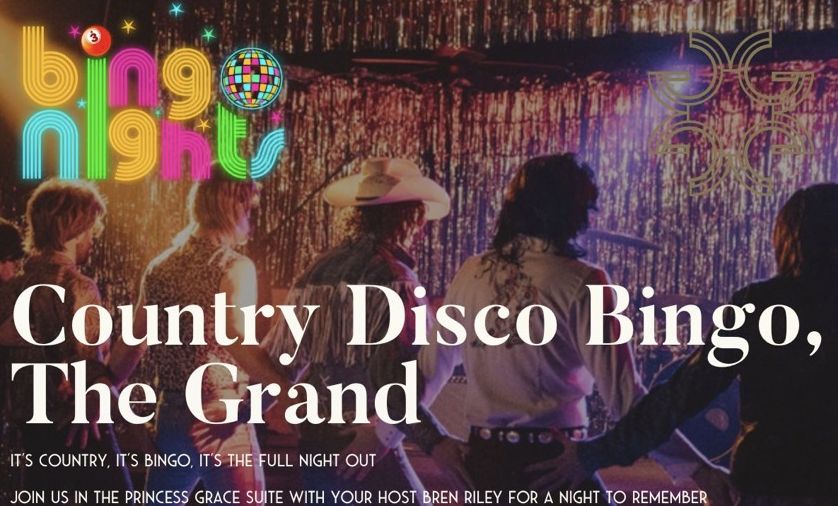 Get ready to kick up your heels and dance the night away at Country Disco Bingo with BingoNights Uk, coming to The Grand in Southport.
This highly anticipated event promises an evening of non-stop fun, music, and thrilling bingo games.
Back due to popular demand! 
Step into the vibrant world of Country Disco Bingo as BingoNights Uk transforms The Princess Grace Suite into a dazzling dance floor where country and bingo collide. With a fusion of lively beats, catchy tunes, and electrifying energy, this event will have you grooving to the rhythm in no time.
Tickets £15. Find out more or book here. 
2 – Big Comedy Night Show – Friday 15th September 2023, 7pm
Get ready to laugh your socks off at The Bold Hotel's Comedy Night! Enjoy an evening of side-splitting hilarity, hosted by 'Big Comedy UK,' the driving force behind the wildly successful Southport Comedy Festival.
Prepare yourself for a triple headline show like no other, featuring three comedy heavyweights who will have you in stitches all night long. 
First up, we have the hilarious John Scott, known for his razor-sharp wit and clever observations that will leave you gasping for breath.
Next on the lineup is the one and only Chris Washington, a comedic genius with a knack for turning everyday situations into uproarious tales. 
Percy Savage's quick wit and sharp tongue will have you doubled over with laughter. 
Hosting this incredible lineup is none other than Brendan Riley, one of the best in the business.
Tickets £15. Find out more or book here. 
3 – Mardi Gras at The Grand – Friday, 22nd September 2023, 7pm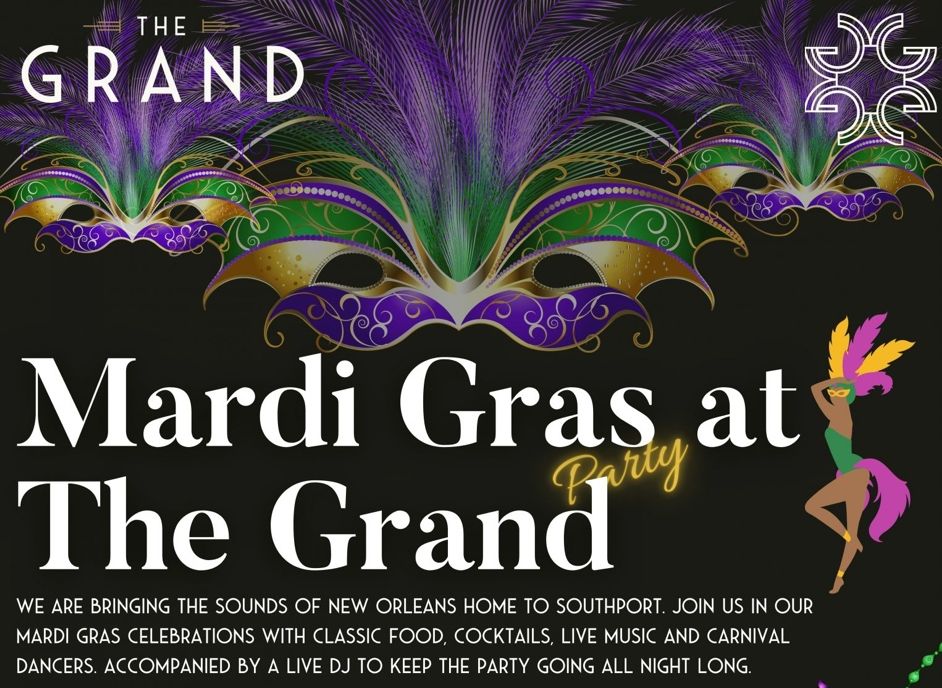 Step into a world of vibrant colours, pulsating rhythms, and infectious energy as the spirit of Mardi Gras comes to The Grand Southport. 
Prepare to be transported to the lively streets of New Orleans, right here in Southport. 
Indulge your senses with the tantalising aromas of classic New Orleans cuisine with a themed buffet. 
The air will come alive with the irresistible sounds of live music with a line-up of talented musicians. 
Prepare to be dazzled by vibrant carnival dancers, bedecked in flamboyant costumes and feathered headdresses. Watch in awe as they grace the stage with their dazzling moves, transporting you to the heart of a Mardi Gras parade.
A DJ will keep the party going until the early hours. 
Tickets £40. Find out more or book here. 
4 – An Evening With Gazza – Friday, 29th September 2023 
England legend Paul Gascoigne will be the guest of honour at a special night at The Grand in Southport this September. 
Gazza, who so nearly drove England to glory at the 1990 World Cup in Italy and Euro 1996 in England, will be at The Grand on Lord Street on Friday, September 29th, 2023 from 7pm until late in an event hosted by compere Jed Stone. 
Limited VIP packages are still available. 
Find out more or book your tickets here. 
5 – Oktoberfest – Saturday 30th September, 2023, 7.30pm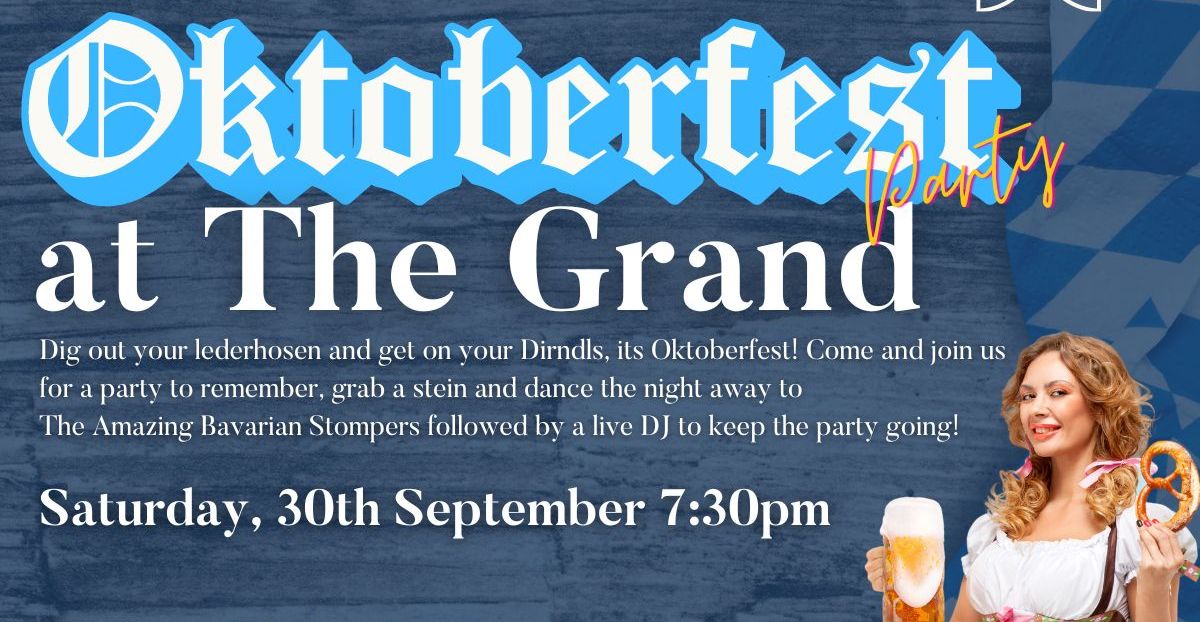 Become part of a spectacular Oktoberfest celebration at The Grand, Southport. 
Get ready to immerse yourself in the vibrant spirit of Bavaria with an unforgettable evening of German entertainment, plus some great food and a stein or two. 
Let the infectious rhythms of The Bavarian Stompers guide your feet to the dance floor. This lively band will be providing the authentic sounds of Oktoberfest, ensuring an atmosphere that is brimming with energy and excitement.
In addition to the live music, a DJ will keep the party going with some great tunes.
Tickets £20. Find out more or book your tickets here. 
Do you have a story for Stand Up For Southport? Do you need advertising, PR or media support? Please message Andrew Brown via Facebook here or email me at: mediaandrewbrownn@gmail.com