By Andrew Brown 
As a café, MeCycle in Ainsdale in Southport is a cyclists' dream. 
There are reconditioned bikes everywhere. On the floor, strung up in the windows, on the walls. It is a superb concept. 
But it is also a brilliant place for remote working or meeting people too. 
There are lots of tables and chairs, from tables for two to larger tables with work benches; and even a comfy leather couch with a table if you're in a more relaxed mode. 
The cafe is run by Autism Initiatives, a superb local charity which also runs the Great Little Place cafe inside The Atkinson in Southport town centre as well as We Grow Co in Churchtown. All are extremely well-run; the staff are super efficient and very friendly in every venue I've been in. 
MeCycle is a lovely building to come and work remotely in. It's very open-plan, with fantastic floor-to-ceiling windows that makes the room really bright. 
It couldn't be better located, right next to Ainsdale Train Station and opposite bus stops for the 49 bus. 
There are lots of hot drinks available, with hot chocolate, Americano, latte, espresso, mocha, flat white, chai latte and more. 
Visitors can also enjoy smoothies, with flavours including super green, mango and berry.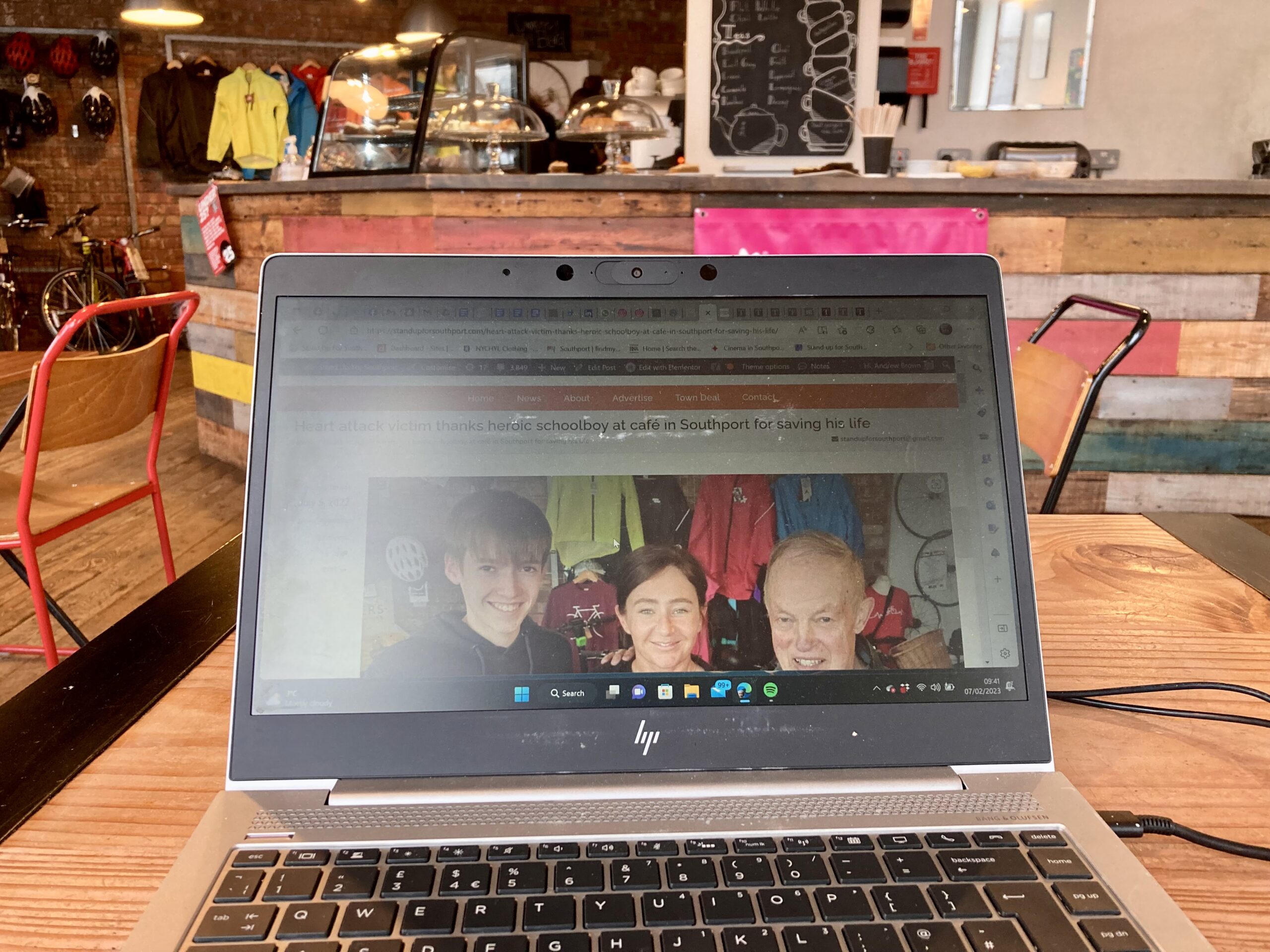 The MeCycle cafe and bike workshop in Ainsdale in Southport. Photo by Andrew Brown MediaThere is a changing soup of the day. 
A selection of tempting looking cakes and pastries sit on the counter. 
There is a community notice board which is a great idea. 
MeCycle is a thriving social enterprise destination café and bike shop that provides supported work experience for autistic people of all ages. 
Established in 2011 it was originally set up as a project in Seaforth. It moved to its current corner site at Ainsdale, in the former SPAR shop, in 2012.
It has been a popular fixture in Ainsdale Village ever since. 
The building is filled with mainly recycled and second-hand furniture to give the room its unique look and feel.
MeCycle receives donated bikes and refurbishes them for resale in the shop along with a range of new bikes and cycle accessories. 
Staff also fix and repair. All repairs are either completed by or overseen by Cytec qualified bike mechanics. 
So as well as working remotely here you could even cycle here and back, or afterwards enjoy a two-wheeled adventure along the beautiful Ainsdale coastline or the Ainsdale Pinewoods. 
Do you have a story for Stand Up For Southport? Please message Andrew Brown via Facebook here or email me at: mediaandrewbrown@gmail.com