Crowds of people lined the streets today to pay their tributes to a man who gave so much to local sport in Southport. 
Dozens of players and supporters of Southport Rugby Football Club were out in force to pay an emotional farewell to Graham Ellis, who was President of the Club. 
Graham died two weeks ago, aged 64. A funeral service to celebrate his life took place at West Lancashire Crematorium with wife, Anne, and his children Hugh, Megan and Jack all in attendance. 
The venue would undoubtedly have been packed. But with social distancing rules in place due to coronavirus, many of those who knew Graham chose to pay their respects by forming a huge guard of honour along Waterloo Road, outside his beloved rugby club as the hearse drove past. 
Southport Rugby player Oliver Brown said: "Never have I seen, nor do I expect to see again, a gathering like that; with the police supporting a temporary road closure for the procession of a truly great gentleman. It was a sight to behold and I saw you with your clenched hands holding back the emotion. You must be as proud as we were. Thinking of you and the children, Hugh, Megan & Jack. You can all be proud of the great man he was and cherish the memories."
The club had invited players and supporters to line the pavements on Waterloo Road outside the club entrance, wearing club colours if possible, and give 'Mr President' a round of applause.
Photographer Angus Matheson, owner of Wainwright & Matheson Photography and a friend of Graham's for many years, took pictures of the moving tribute.
Read More: Tributes paid to Southport Rugby Football Club President Graham Ellis
The Ellis family said: "Thanks to everyone for your wishes and messages of support.
"If anyone wishes to make a donation to the Ellis Expedition in Graham's memory, then that would be greatly appreciated."
A huge tribute has already been paid to Graham in the shape of the immense effort people have put into The Ellis Expedition for which he will forever be remembered. 
Earlier this week players completed their virtual fundraising expedition to the 'South Pole' by collectively running, walking, swimming and cycling the 16,000km distance between Southport and the Southport Pole, smashing their initial £16,000 target along the way. 
The challenge is raising money for the Southport and Ormskirk Hospital Charity and was due to be officially launched by Graham at the clubhouse on Waterloo Road on July 1. 
Tragically, the dad-of-three died, aged 64, just two days before the mission began. 
Graham, a chartered surveyor who lived in Southport but grew up in Liverpool and Stockport, was thrilled to hear that the challenge was taking place in his honour and was pleased to support the NHS, which he credited with twice saving his life in recent years. 
Colin Toohey, who is masterminding The Ellis Exhibition, said: "We have reached the South Pole, now we are going to circumnavigate the globe and then on the last leg, race from the South Pole back to Southport. 
"That is the kind of man that Graham was, to have inspired that level of support among so many. 
"There is going to be a guard of honour for him along Waterloo Road for him on the way to his service, with lots of people wearing club colours, so hopefully that will be a nice thing for his family."
How to get involved in The Ellis Expedition:
Step One: Download Strava
Step Two: Join our group (https://www.strava.com/clubs/Southport-RFC)
Step Three: Sign up to the challenge (https://www.challengehound.com/…/6f1cd4b0-b089-11ea-b34a-b1…)
Step Four: Connect with Strava
Step Five: Run, Walk, Cycle…
Remember to donate! (www.justgiving.com/team/SouthportRFC)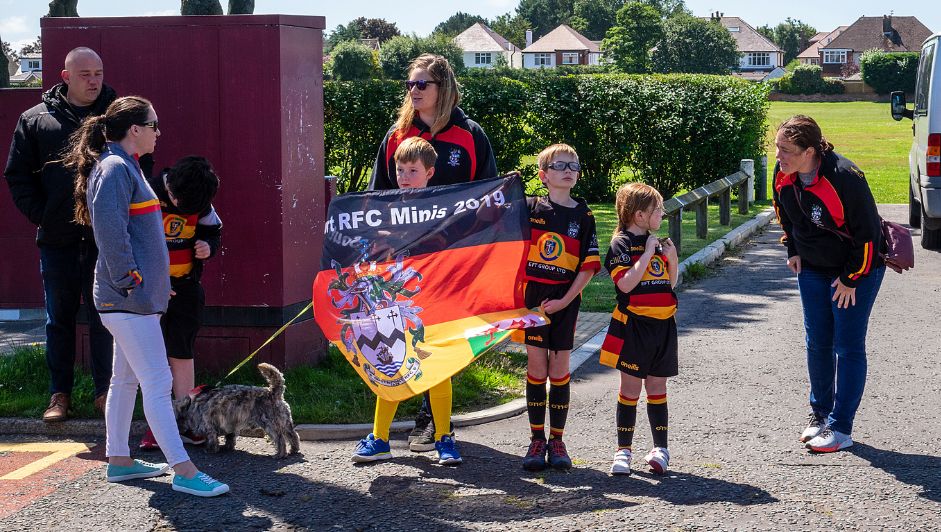 For more details about The Ellis Expedition please visit: www.pitchero.com/clubs/southportrugbyunionfootballclub/ or email Colin Toohey at: col2e@hotmail.com or follow the Southport RFC page on Facebook.
DO you have a story for Stand Up For Southport? Please message Andrew Brown via Facebook here or email me at: mediaandrewbrown@gmail.com
DO you have a story for Stand Up For Southport? Please message Andrew Brown via Facebook here or email me at: mediaandrewbrown@gmail.com