We love Lord Street! Southport's spacious tree-lined boulevard, with shops concentrated on one side, is one of the most elegant shopping streets in the UK. 
The road suffered a blow earlier this year when two department stores, Beales and Debenhams, closed within days of each other. This was a national, rather than a Southport issue, with our Debenhams one of 22 closing nationwide. What would you like to see in their place? 
'Non-essential' shops are now getting ready to reopen on Monday, June 15, with restaurants, pubs and bars waiting to see if they will follow in July. 
There are lots of reasons to love Lord Street! Here are some – let us know what you like about it.
Main photo by Roger Green Photography.
1 – Cafe Culture
It's a beautiful place to sit outside and enjoy your lunch, or have a coffee or a drink and watch the world go by!
The perfect place to be with the new social distancing rules.
2 – A reputation for great shopping
Who said there's 'no shops on Lord Street'? We have some fantastic local independent shops on Lord Street and in the streets surrounding it. For clothes shops, try Reputation menswear, or Coco Boutique, which has recently opened next door to it; Man To Man the other side of the road; for shoes, try Nicholas Thomson; art, visit Gallery 1; beautiful things for your home, go to Lavish; objects from years gone by, the Royal Arcade; outdoor wear, try Trespass or Rohan. Lord Street is also home to lots of fabulous jewellers.
These are just some of the shops on Lord Street itself, You can find lots of more great independents in the likes of Wesley Street, Union Street, Market Street, Cambridge Arcade, Wayfarers Arcade and elsewhere in the town centre.
You can find news about them in the Facebook or Twitter pages set up by Southport BID, called Southport Independents. Southport BID has also produced a handy Back To Business guide for local firms.
Shops are gearing up to open on Monday, June 15, and there you will be spoilt for choice. Where is your favourite?
3 – We love the sense of space
How many shopping streets do you see where they have shops on one side; and on the other, a Town Hall Gardens, fountains and green spaces? Or with space to lay out cafes and tables outdoors?
There is such a sense of space along Lord Street that makes it a pleasant experience, and gives you space to breathe.
4 – Lord Street is so good Paris copied it
The exiled Prince Louis Napoleon is said to have lived in Southport in 1838 and admired the long, straight, wide tree-lined Lord Street. Later he remembered Lord Street's elegance when he returned to France as Emperor and he transformed Paris with its now famous boulevards.
You can enjoy the French influence in the Lord Street area too with the likes of restaurants and bars such as L'Auberge, Le Grog, Sacre Bleu, Chez Moi and Bistro Pierre.
5 – Our events are spectacular
Thousands of people packed Lord Street when the Southport Christmas Lights were switch on last November!
Lord Street is such a superb events space. It is also enjoyed by Southport Halloween Festival, Southport Armed Forces Day, the Orange Lord Parade and in the past by Southport Carnival and the Southport International Festival.
6 – We love Lord Street's beautiful architecture
There are so many stunning Victorian era buildings along Lord Street. Which building is your favourite? Living history at its best. The Southport Townscape Heritage project is now beginning a process of restoring some of the area's most historic features.
7 – And don't forget to look up
Lord Street is always waiting to surprise visitors. Look up to the first and second floor levels and you will be amazed by some stunning architecture.
8 – The jewel of the North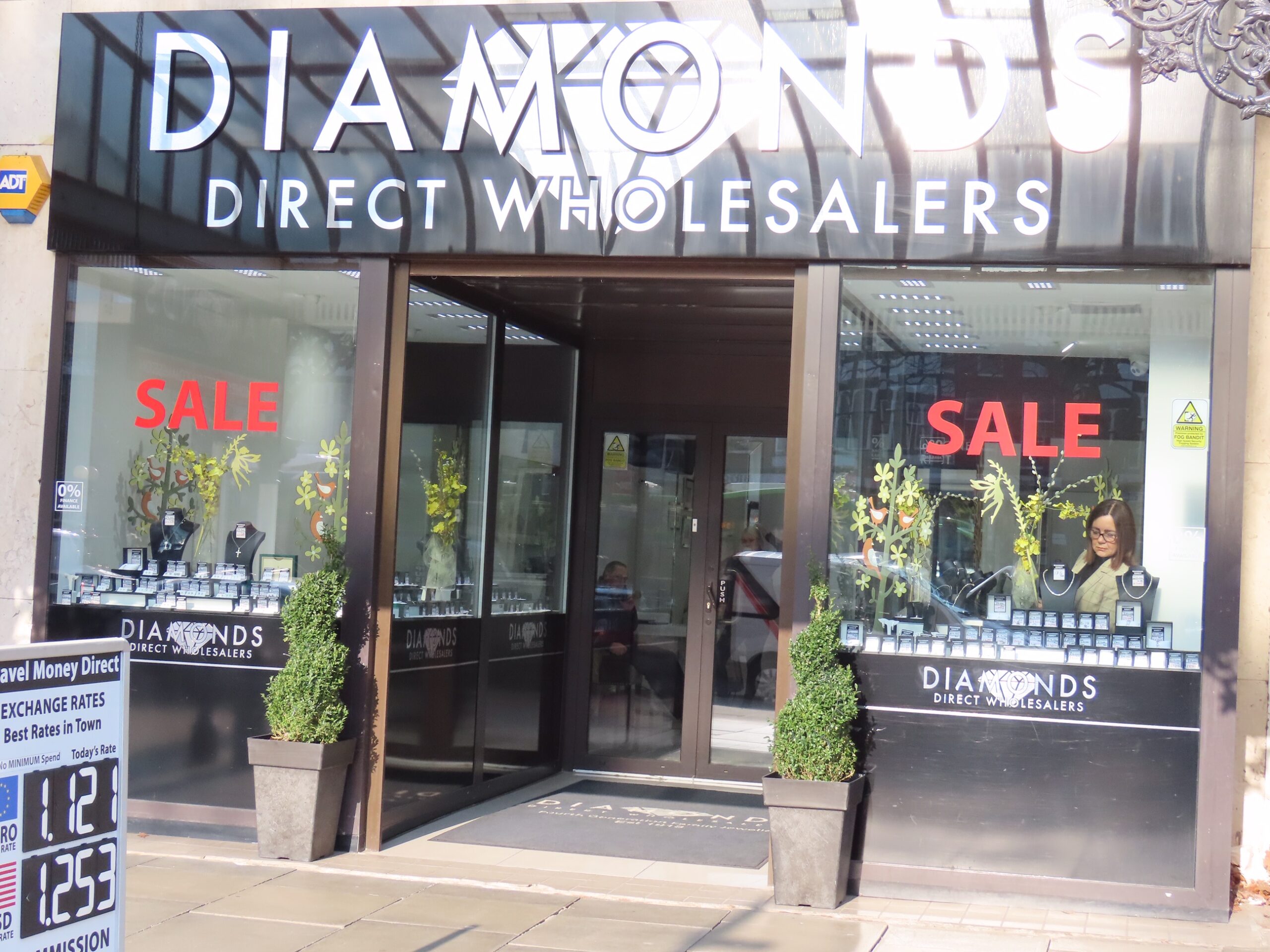 Looking for a wedding ring or an engagement ring, or a present for a loved one? Lord Street has long been a destination shopping centre for anyone who loves their jewellery, with so many shops along the street and also nearby in places such as Tulketh Street. What better place to browse to in beautiful surroundings with lots of choice for somewhere to sit down and enjoy lunch or grab a coffee in between.
9 – You can eat around the World
Do you love English food? Italian? French? Spanish? Indian? How about Nepalese or Egyptian? Southport has cuisines from all around the World, with so much choice!
10 – It's a great place for a coffee!
There are some superb independent coffee shops and cafes on and around Lord Street. Visitors are spoiled for choice with the likes of Remedy, 92 Degrees Coffee, Tapper's, Lord's Cafe Bar, Lucy's, and more.
Read More: Not another coffee shop? They are a superb addition to our high streets
11 – Or a cup of tea!
Lots of Southport residents still have fond memories of the Kardomah and other famous tea rooms. You can still enjoy a great cup of tea (or an afternoon tea) at this very traditional Westminster Tea Rooms.
12 – While away hours in The Atkinson
One of the North West's most impressive cultural centres reopened a few years after a £20million transformation. It now boasts theatres; art galleries, a museum; a library; the Art Box; a shop; and A Great Little Place cafe. You and your family could easily spend a whole day and night in here with so much to see.
13 – Lord Street is blooming brilliant
Southport has won Britain in Bloom in the past. And it's largely because of the immense pride people have in our town.
Southport BID provides thousands of flowers and plants for Lord Street and Southport town centre every year while our Lord Street Volunteers also work hard to make the area look stunning.
14 – It even looks floral indoors
The décor inside Copper & Ivy has to be seen to be believed.
The venue's ceiling is covered with branches from a real silver birch tree that came from the owners' parents' house. Flowers and foliage dangle from every branch creating an oasis in the middle of town.
15 – Wayfarers Arcade is stunning
Originally named Leyland Arcade, this elegant shopping centre was opened in 1898. The glass and cast iron work to the Lord Street portico is matched by the quality of the mahogany shop fronts and eye-catching balconies inside.
16 – Did we mention Red Rum…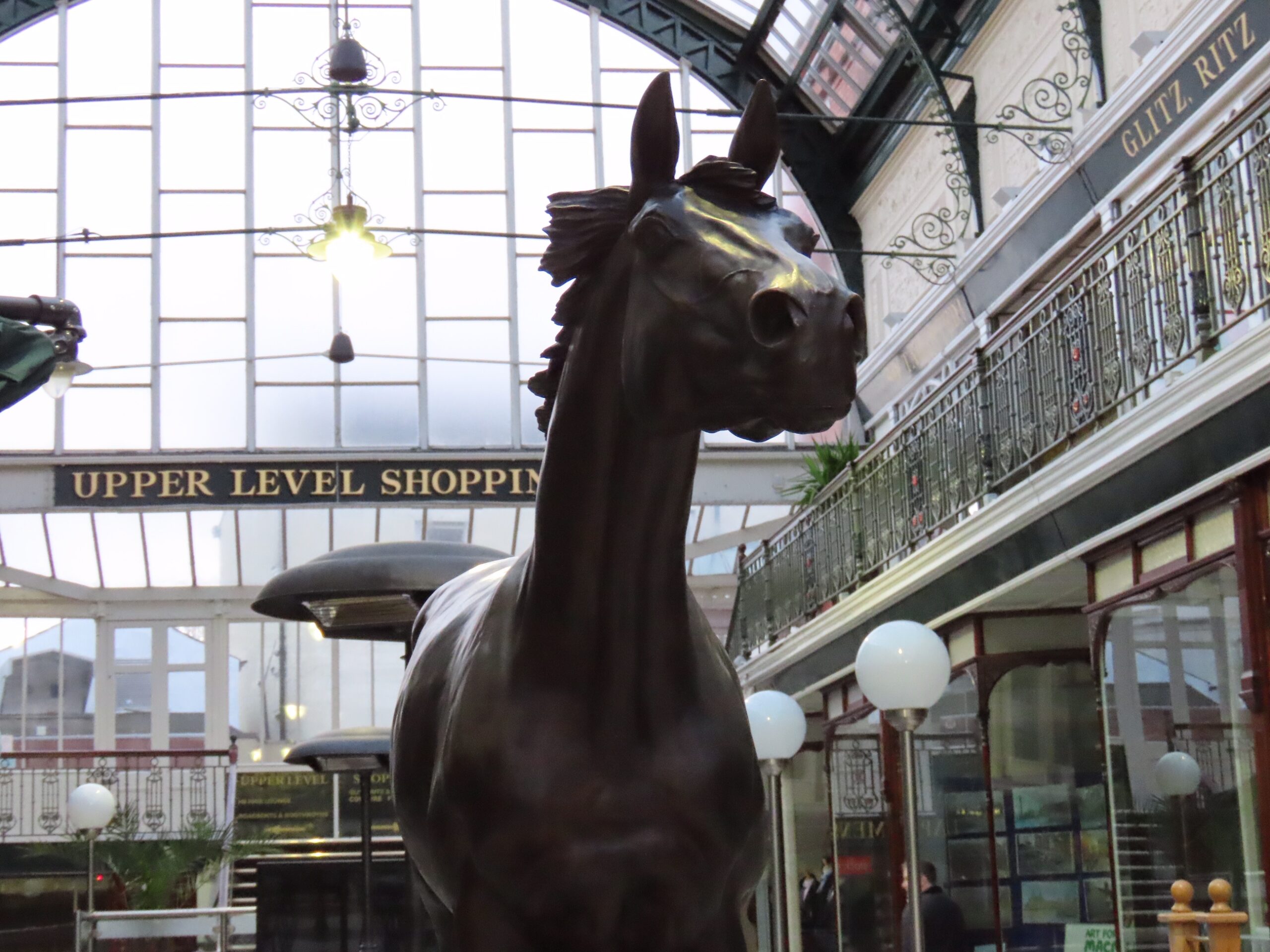 The Red Rum statue inside Wayfarers Arcade in Southport. Photo by Andrew Brown MediaThe world's most famous racehorse won the Grand National three times, in 1973, 1974 and 1977, and finished second twice. Rummie raced along Southport Beach, famously recovering doing so from a serious injury, and was stabled in Upper Aughton Road in Birkdale. Lord Street used to boast The Red Rum Hotel and Rummie's Bar. Today there is a statue of him inside Wayfarers Arcade, while a horse sculpture takes pride of place outside The Bold Hotel, which also has a range of memorabilia inside.
17 – Can we mention Rummie again?
We have some magnificent street art in Southport! This work, by Paul Curtis Artwork, celebrates Red Rum's hat'trick Grand National triumph in 1977. Paul also painted the Red Rum mural on Scarisbrick Avenue and the Audrey Hepburn artwork outside David H Myers opticians on London Street.
18 – Lord Street has so much history
Lord Street has an incredible heritage. History is everywhere you look, from stepping inside Wayfarers Arcade, to Southport Town Hall and The Atkinson, to inspiring the boulevards of Paris. It is a truly special place.
19 – Feeling hungry?
You're never far from one of Lord Street's superb restaurants or cafes.
20 – Live it up in The Northern Quarter
The flourishing Northern Quarter has seen an eclectic collection of nightspots grow not just along Lord Street but also on Seabank Road and Bold Street as well. Here you'll find something for all tastes and ages.
Looking to party into the small hours? You'll find party central just off Lord Street on Scarisbrick Avenue, Waverley Street, West Street and Coronation Walk.
21. Dine in one of the coolest restaurants in the UK
The V-Cafe at The Vincent Hotel on Lord Street in Southport was recently voted by The Times newspaper as one of the '20 Coolest Restaurants in Britain'.
The hotel itself boasts stunning views over Southport and is a popular venue for celebrities.
22. A romantic place to get married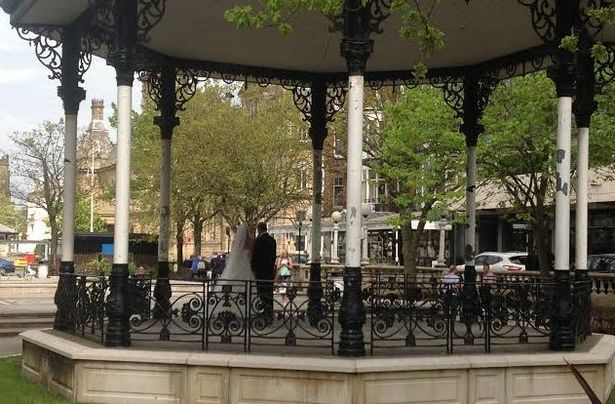 Choose from Christ Church, St George's Church, Lord Street West United Church and St Marie's Church in the Lord Street area, as well as Southport Town Hall as places where you can get married.
There are lots of scenic backdrops for wedding photos, and great venues to hold wedding receptions.
And with so many jewellers, you have lots of choice to find that perfect wedding rung.
23. Say it with flowers
Junes The Florist is one of the most established businesses on Lord Street. In a town so famous for its flowers, and for Southport Flower Show, we are not surprised they are still thriving.
24. Lord Street is a cut above
The Master Barber's on Lord Street is one of the best barber's in the UK. They have previously won the title of Retail Salon of the Year at the Hairdressers Journal International's British Hairdressing Business Awards, a ceremony where they have picked up a number of other honours.
25. With some quirky treasures to be found
Sea shells? Fossils? Crystals? Rare books? Parkinson's is hidden down an alley off Lord Street – but its a quirky treasure trove waiting to be discovered.
26. A treasure trove of antiquities
Royal Arcade on Lord Street is another treasure trove worth exploring, hosting all kinds of antiques, collectables and other goods.
27. Sit back and enjoy one of our great cafes
Lord Street has some great cafes. Sit outside, sit inside, read Stand Up For Southport with a cup of tea or coffee, grab a bite to eat, and watch the world go by.
28. Or treat yourself to an ice cream
Rich's ice cream parlour has been a firm fixture on Lord Street for generations of families. Or try Rossi's, which has also moved to Lord Street, after the success of its initial shop on Nevill Street.
29. Relax in the Town Hall Gardens
Summer's here – which means the Town Hall Gardens, and the Princess Diana Fountain, are a great place for families to gather and enjoy the sunshine.
30. It's a great place to stay for the weekend
When the hotels reopen, Lord Street is a lovely place to come and stay for a weekend. There are venues including The Vincent Hotel, Lord Street Hotel, The Bold Hotel, The Prince Of Wales Hotel, Travelodge and The Scarisbrick Hotel.
31. You'll love Lord Street – By Order of The Peaky Blinders…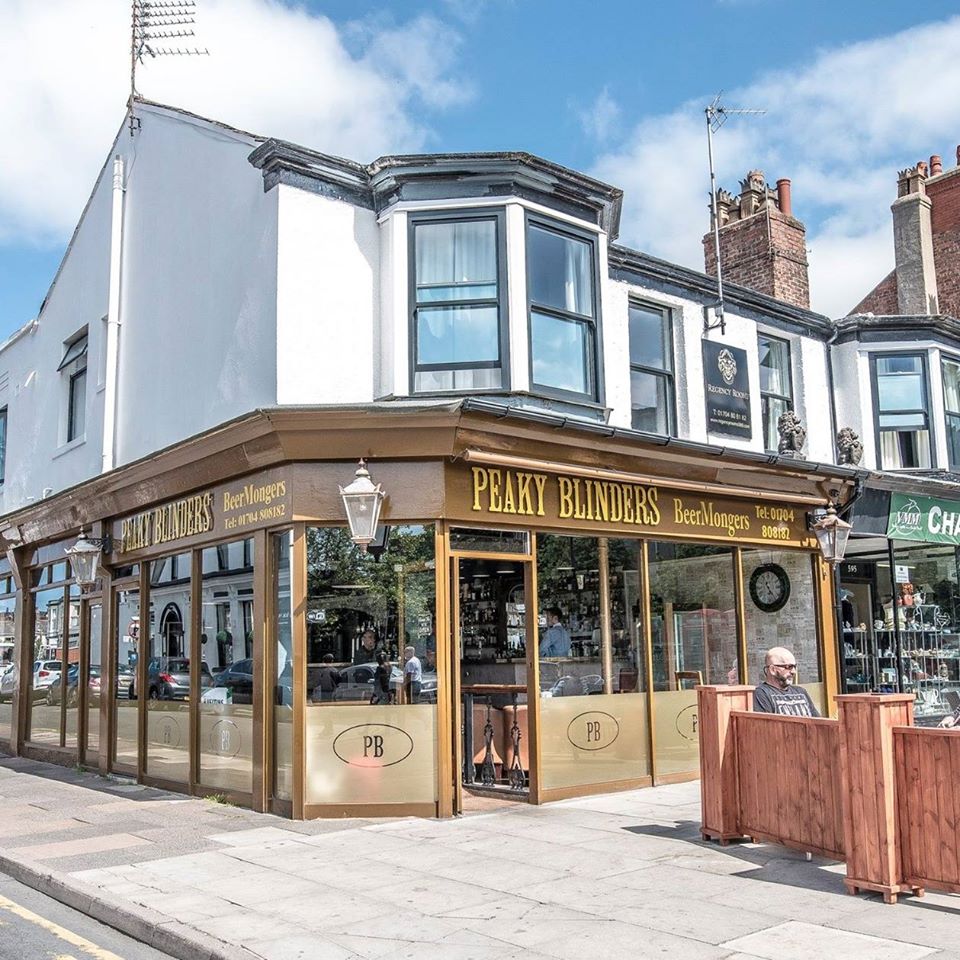 Your presence on Lord Street in Southport is required By Order of The Peaky Blinders…
But don't worry. This bar is a great spot to sit outside, watch the world go by and admire one of the greatest streets in Britain. Now who wouldn't want to enjoy that?
For more details about places to visit in Southport, click on the Visit Southport website here.
DO you have a story for Stand Up For Southport? Please message us via Facebook or email Andrew Brown at: mediaandrewbrown@gmail.com